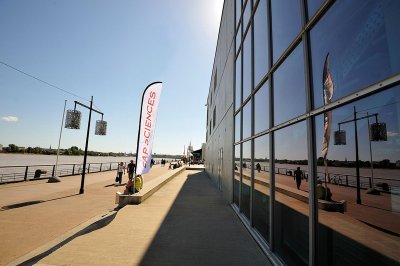 Cap Sciences - interactive museum
Cap Sciences is situated inside a modern building on the waterfront near the wine museum, 5 tram stops from the Hotel de Normandie****.
This is an ideal outing for the family, especially if the weather is not being favorable. Both fun and informative this interactive exhibition centre constantly offers new activities dedicated to science, but also conferences, guided tours, photo workshops, and much more.
The activities and exhibition are group in 3 main areas organised for particular age groups making it simple to visit with the kids. Le Carré is for 3 to 6 year olds, Miam lab for the 6 to 12 years olds and Cap Sciences juniors for the 8 to 14 years olds.
To see what activities for children are on at Cap Sciences during your stay in Bordeaux – see our agenda page.