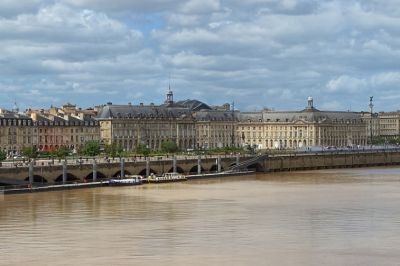 Visit Bordeaux by boat
Visiting Bordeaux by boat is arguably one of the best ways to appreciate the stunning architecture of Bordeaux.
Bordeaux boat tours can be purchased at the tourist office opposite the Hotel de Normandie**** or on line. Each guided boat tour of Bordeaux offers commentary to learn all about the historical heritage of the city, from the Middle Ages to the Renaissance, through the eighteenth century.
To embark on one of these voyages of discovery, head down to the river front just a few minutes walk from the Hotel de Normandie****