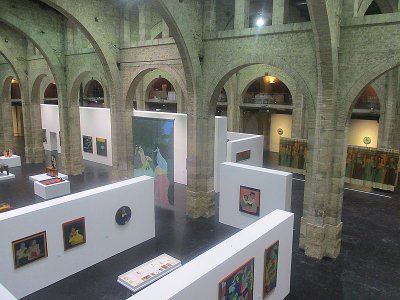 CAPC: Museum of Contemporary Art
The Museum of Contemporary Art of Bordeaux is a captivating experience not only for the works on display but also for the uniqueness of the building itself. A former manufacturing warehouse during the colonial period the building was totally rehabilitated 40 years ago by contemporary architects.
The CAPC is just a few hundred meters from the Hotel de Normandie****
A pleasant stroll will see you to the front entrance of the museum in the Chartrons district in under 10 minutes.
Mixing historical background and works related to emerging artistic trends, the CAPC always promises one of the most original and surprising visits in Bordeaux.
Perched on the rooftops of the museum, the "Museum Café" is a great place to enjoy a brunch, lunch or a snack of seasonal local products.
To find what is exhibiting at the CAPC during your stay in Bordeaux, see our agenda