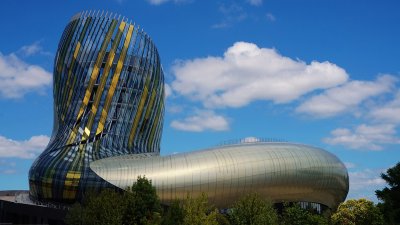 The Wine Museum « Cité du vin »
The Cité du Vin is the world's largest wine museum.
Since it opened in 2016, the Cité du Vin has become a must see for any stay in Bordeaux.
Located 5 tram stops from the Hotel de Normandie****, the Wine Museum has 8 floors, several visitor areas, a panoramic restaurant, a wine bar, a wine library, as well as an auditorium,
Like most good museums the Cité du Vin features permanent displays as well as temporary exhibition.
To find out more on what is showing at the Wine Museum during your stay check out our Agenda page.