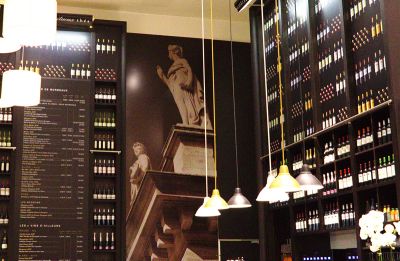 Urban Wine Trail
Among one of the most enjoyable tours of Bordeaux, the Urban Wine Tour takes you on a voyage on foot from one Bordeaux wine bar to another.
This "wine-bar-crawl" starts right in front of the Hotel de Normandie***** at the famous CIVB wine bar before leading you to as many as twenty of the best Bordeaux wine bars. You do not have to stop for a drink at all of them.
The Urban Wine Trail is available online on the Cirkwi application that you just download for free, or you can print out the map in preparation of your evening treasure hunt.
The wine bars on the trail generally offer a special "Urban Wine Trail" deal pairing your glass of wine with a bite to eat.